THURSDAY
21 OCT 2021
1:20 PM
LENS: SAMSUNG
Creative agency, Smyle, worked with Samsung to create the 'House of Surprises' mini-movie to showcase the brands latest developments in sustainable technology.
The 44-minute mini movie is part of Samsung's wider 'Life Unstoppable' series which launched last year using 3D creation tool, Unreal Engine. The latest iteration tells the story of an eccentric family called 'The Unstoppables' as they move around their brightly coloured home.
The house was created using CGI, while the interior was built in real life to emulate a movie set. Samsung products are dotted around the different stages as the audience is invited to join the family for one morning, exploring six different rooms in the house.
The video cleverly brings the Samsung products to life as the family use the products before Samsung employees step in to talk more about each product in detail. Benjamin Braun, chief marketing officer at Samsung then explains that viewers will take a private tour of the home.
Relating the video content back to the current social climate, Braun says, "Our homes have done a lot for us, especially throughout the pandemic. They've been our safe harbours, sheltering us from the storm, giving us the ability to stay unstoppable with our family and work." He then goes on to outline the Samsung brand ethos to innovate for a brighter future.
The 'Unstoppable family' are seen using each product in a different room of the house, before a Samsung employee explains how each product aligns with its environmental commitments while also making the consumer's life easier.
Smyle, created various hotspots through the house to enable consumers to view the experience on Samsung.com to click and purchase the specific products from their local Samsung store. Smyle also developed the user journey, digital technology stacks, art director, set design, film, video production, VFX and motion control.
The video was directed by Jel Groman at Free Turn who produced a clear detailed story with engaging design elements and visual cues. The campaign was unveiled to retail and industry partners and the media on 12 October, with the movie publicly available in 17 European countries via the Samsung website.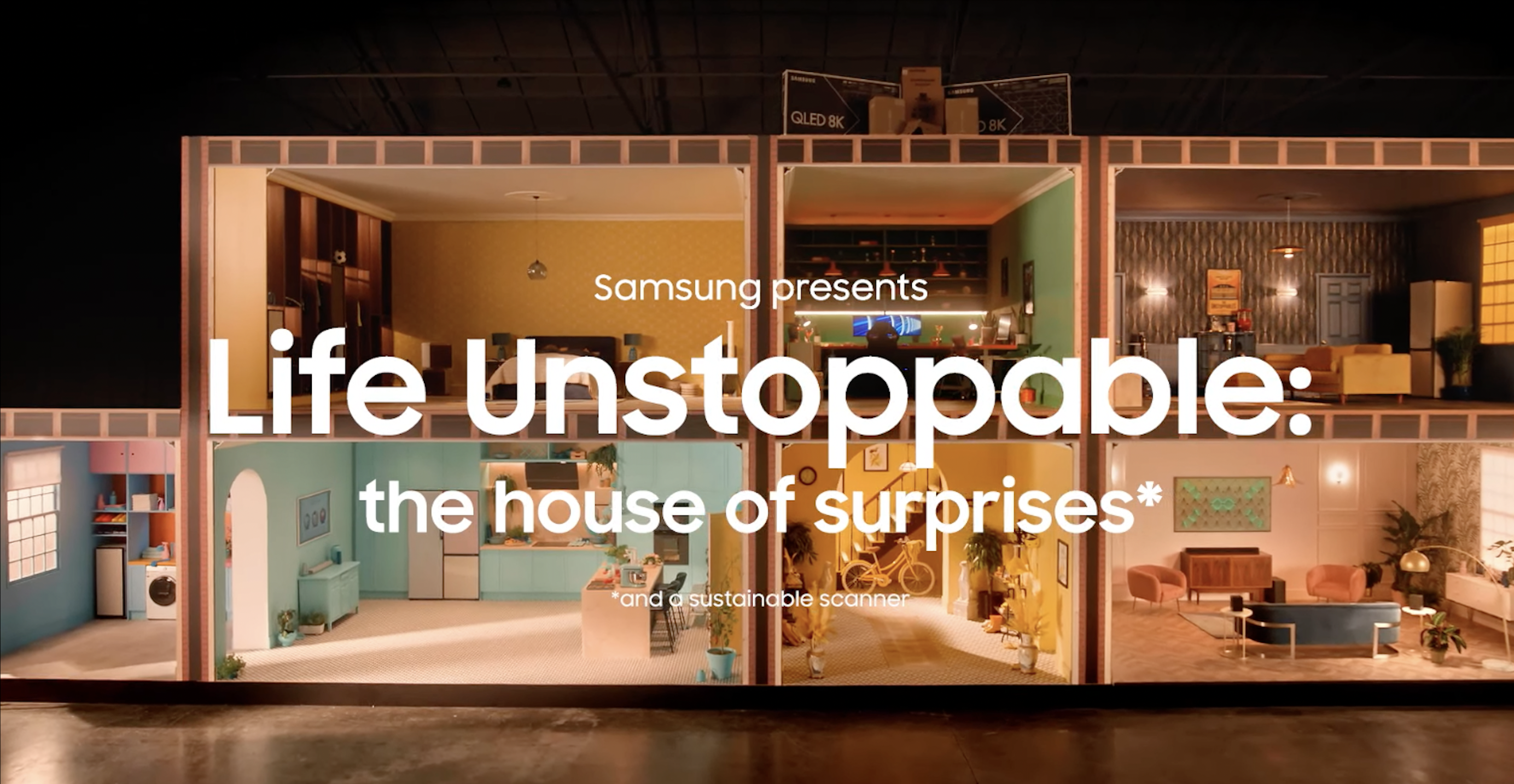 RECENT ARTICLES BY MOLLY JAMES