MONDAY
11 OCT 2021
4:23 PM
THE BIG YAK RETURNED FOR ITS FIFTH INTERNAL COMMUNICATIONS UNCONFERENCE
The Big Yak unconference returned on Saturday 9 October bringing communicators across the UK together to discuss hot topics in the internal comms space. From employee experience, diversity and hybrid working to leadership comms, channel strategy and measurement, in-house practitioners were able to learn, network and share their thoughts on the best practice in IC.
Over a decade ago, internal communicators, Rachel Miller, Jenni Field and Dana Leeson, joined forces to create the IC Crowd. The group sought to offer a place for internal communicators to share insight, compare strategies and offer support across the field. The IC Crowd later created the Big Yak, an unconference for internal comms professionals to meet and share their thoughts on the current challenges facing internal comms.
In 2021 the Big Yak returned for its fifth year with multiple simultaneous discussions running throughout the day. The unconference is specifically designed to address the topics most relevant to current internal comms practice. The day kicked off with an introduction from the IC Crowd founders, before attendees were asked to consider what topics they would like to discuss.
The morning sessions covered volunteer comms, career growth, women's safety, measurement and more. The unconference consisted of five breakout rooms with each discussion facilitated by a mediator to ensure the conversation ran smoothy with opportunities for all attendees to get involved.
Hybrid working was at the top of the agenda and practitioners were able to share valuable tips and tricks that have worked in their organisations. One internal comms professional suggested re-inducting everyone in the company to help them adjust to a hybrid strategy. Another shared how their company is encouraging employees to include a five-minute recorded summary at the end of meetings, to enable colleagues to stay in the loop without attending back-to-back virtual meetings.
The unconference ensured a range of topics were covered, and each attendee was encouraged to visit different rooms during the 40-minute breakout sessions. While topics such as measurement, hybrid working and diversity were discussed in the largest breakout rooms, smaller groups gathered to discuss more niche topics such as women's safety, volunteer comms and toxic channels.
Practitioners from a range of industry sectors were open and honest about the challenges facing their organisations. This in turn, enabled other attendees to offer help, support and advice on how to combat these issues.
During the session on women's safety, one practitioner highlighted the power of storytelling in helping employees to feel empowered and educated on the warning signs of domestic violence. Meanwhile the breakout room discussing toxic communication channels sought to identify ways of monitoring employee feedback on websites such as Glassdoor, and how to best approach anonymity on internal channels.
The afternoon sessions covered an even greater range of topics, including behavioural science, employee experience, culture change, line management and post-covid accessibility. A further session on behavioural science was placed on the afternoon agenda after attendees requested more time to delve deeper into the topic. In the adjacent room, practitioners discussed the difficulty in measuring employee experience and how internal comms can work alongside HR to be the voice of employee experience.
The Big Yak closed with a drinks reception for practitioners to talk among themselves and network with likeminded individuals they met throughout the day. The IC Crowd said, "Thank you for having a big yak about internal communication, employee experience, leadership comms, digital comms and everything else in-between. We hope you enjoyed it as much as we did."
Find out more information about the Big Yak and its future events here.
Photography by Thomas Jackson from Tynesight Photographic Services.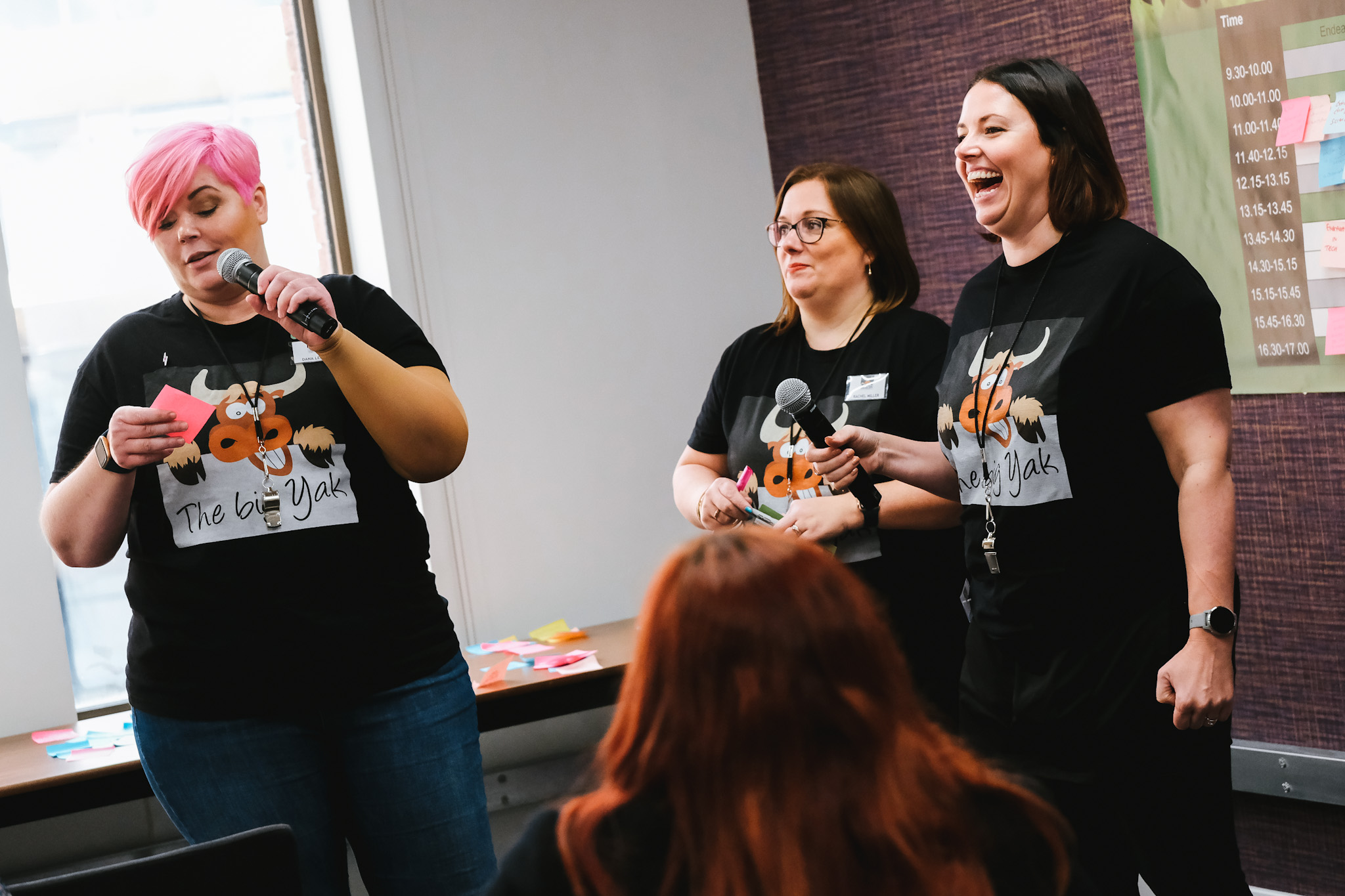 RECENT ARTICLES BY MOLLY JAMES