MONDAY
20 MAR 2017
11:38 AM
THE (SUZY) SPIRIT OF PR
Set among the hanging vines and trickling waterfalls of the Barbican's hidden Conservatory, the fourth annual Suzy Ferguson Spirit Awards was testament to those individuals who ensure PR is a diverse and welcoming industry in which to work. And, with a £4,000 donation made to Bowel Cancer UK, the afternoon's awards ceremony and dinner was not without reflection.
The Suzy Spirit Awards was launched in 2014 by media services company, Gorkana, and PR agency, LEWIS. Held annually to honour the memory of former LEWIS employee, Suzy Ferguson, who passed away from bowel cancer in 2012, the awards acknowledge and celebrate individuals with a tenacious yet caring attitude – reflecting Suzy's own personality. This year's winners were chosen for the passion and commitment with which they approach their PR work, and their willingness to use leisure time in helping those less fortunate.
For the first time, the Suzy Spirit Awards 2017 recognised two outstanding individuals following the creation of 'Inspiration' and 'Rising star' award categories. The 'Rising star award' was awarded to Euan Steedman, press officer at the BBC, in recognition of his 'ambitious and determined spirit.'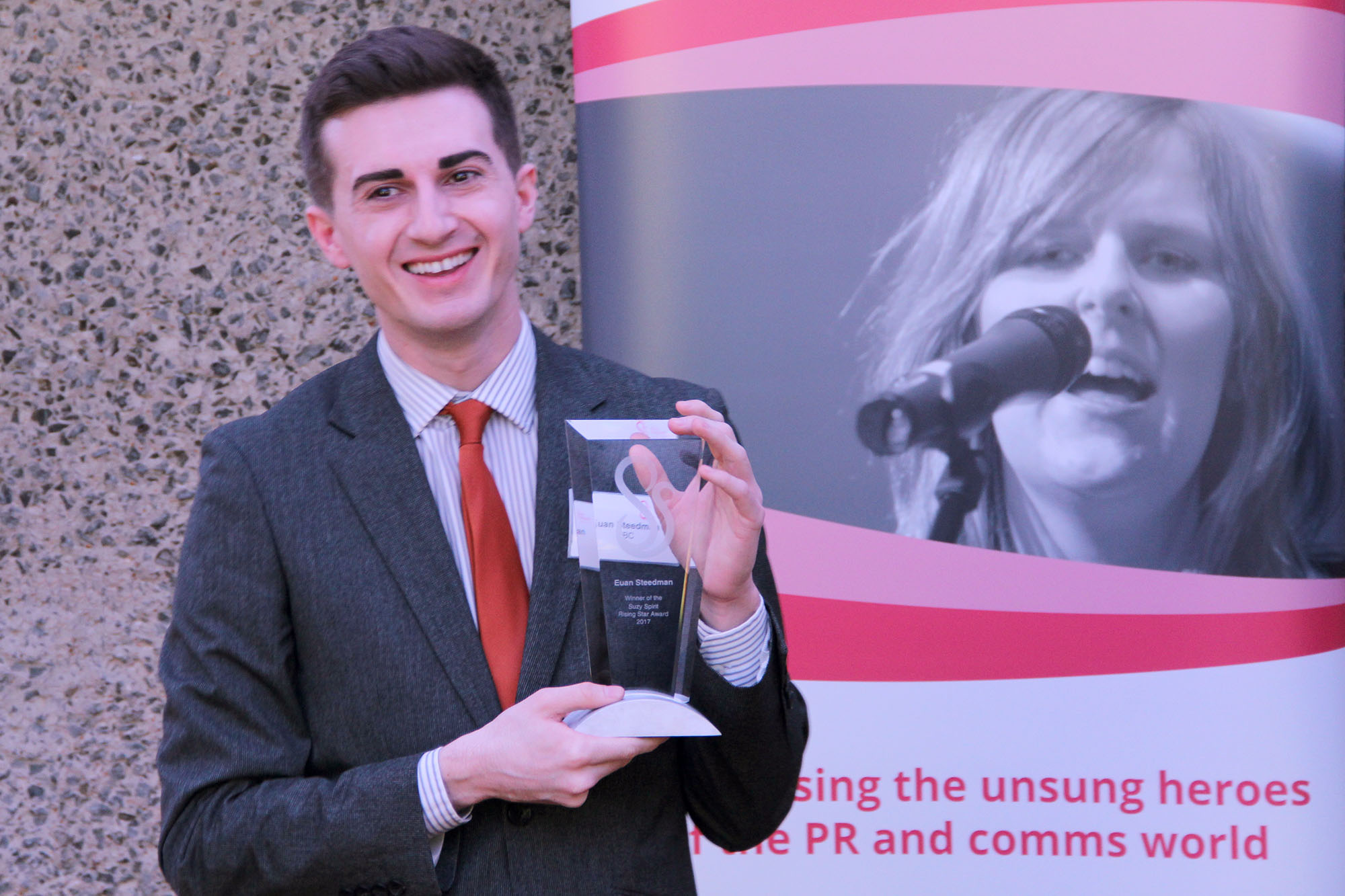 Emma Tweedie, director at communications and PR agency, Teacake Tuesday, became the first recipient of the Suzy Spirit Inspiration Award. Scooping the top spot in a shortlist of five, Tweedie was praised for her female mentoring work and support of charitable organisations over the years.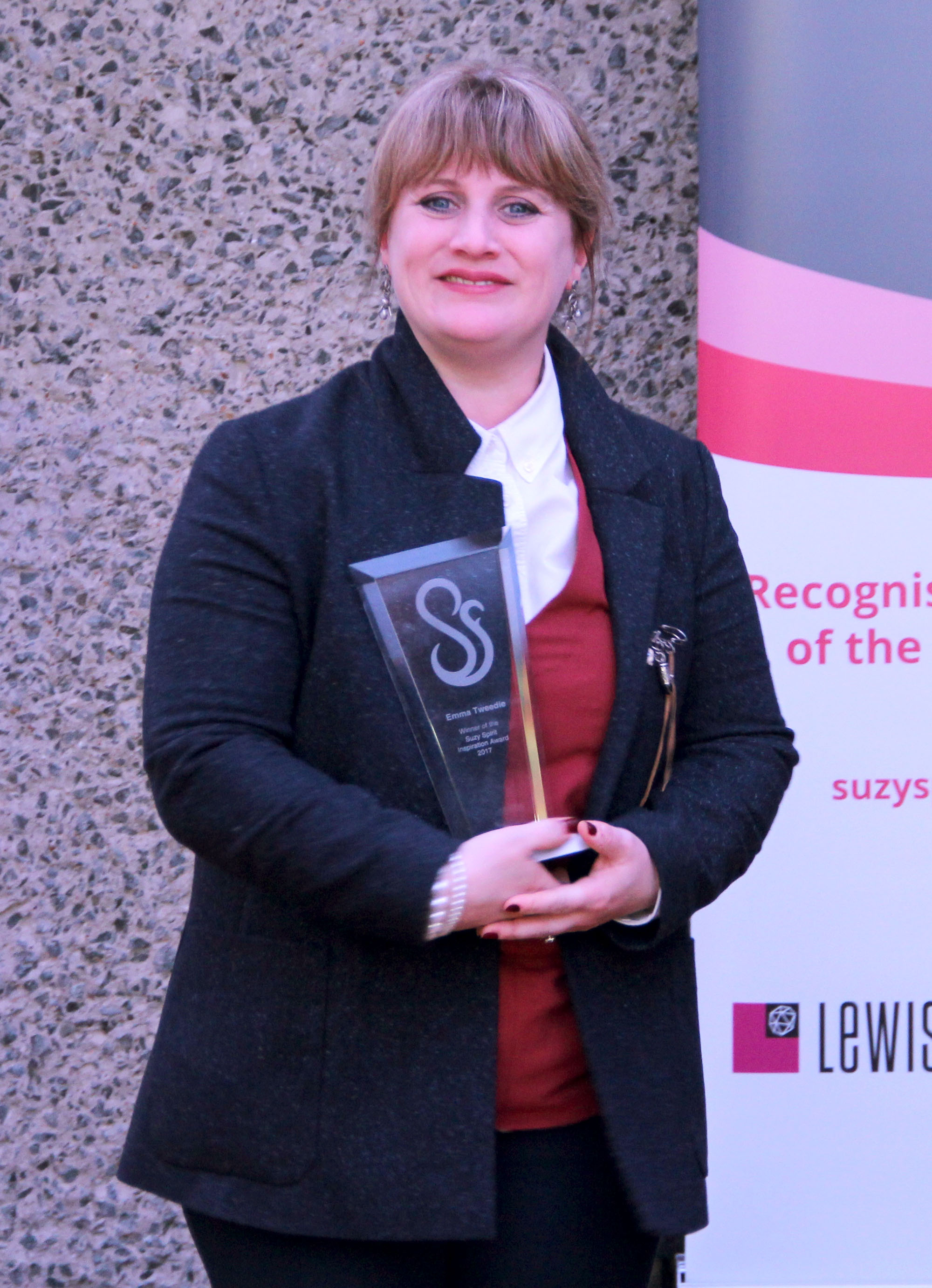 The other five finalists shortlisted for the 2017 Suzy Ferguson Spirit Award were Polly Kennedy, director at APCO Worldwide, Camilla Swain, PR manager at Girlguiding, Claire Foster, deputy head of news at Direct Line, Connor Mahon, account executive at FleishmanHillard Fishburn and India Smyth, media relations manager at Barclays.
Sally O'Neill, VP international at LEWIS and a Suzy Spirit Award judge, says, "It's fantastic to see the Suzy Ferguson Spirit Award growing every year. With the introduction of two categories, and Gorkana's help in reaching so many people across the comms industry, we saw more nominations this year from in-house and agency, and across the UK."
O'Neill continues, "It was a tough decision as all the finalists showed such dedication, strong ethics and clearly inspire everyone around them without even realising it. It's this spirit that we want to encourage, and Emma and Euan are very worthy winners."
The judging panel comprised Suzy's father, Canon John Carter, Suzy's widower, Alex Ferguson, Sally O'Neill, VP international at LEWIS, Jeremy Thompson, CEO (EMEA & India) at Cision and PR Newswire and last year's winner, Henry Playfoot.
Follow Bowel Cancer UK to hear more about its live-saving awareness and treatment work.